MOTHER'S DAY GIFTS
Make mom's day as special as she is with our Cedarbrook Mother's Day Gift Baskets. We've curated our favorite products with mom in mind. Choose from five different gift baskets below featuring luxurious products and themes, from Beach Dreams to Cedarbrook Favorites. Five dollars from every order will be donated to the Columbia Hospitality Cares Foundation, which provides financial assistance to our team members that have been impacted by COVID-19. To place an order, give us a call at 206.214.4282 and we'll reserve your gift basket. Then, you can enjoy quick and easy curbside pickup at Cedarbrook Lodge. We thank you for your support, and wish you and your family a wonderful Mother's Day!
---
MANGOSTEEN BLISS
The new spring product line from Eminence Organic Skin Care is here. Mangosteen is full of antioxidants which are known to protect from environmental damage. This gift box includes one each Mangosteen Body Lotion, Gel Moisturizer, and Hand Cream.
$140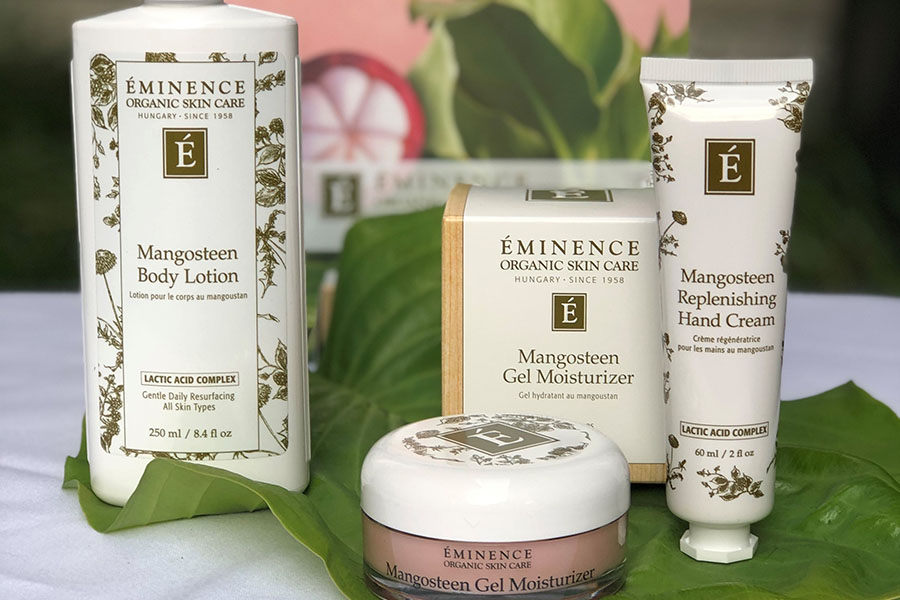 ---
LIVE GREEN
Give her a little bit of everything with this sweet collection of her favorite things. Lifestyle book Live Green: 52 Ways for a More Sustainable Life, an extra-long natural stone necklace in warm tones, velvet corduroy zipper pouch, and two special products from Handmade LaConner, our local supplier of body products, Neroli Deluxe Hand Cream and travel-size Cuticle Cream.
$70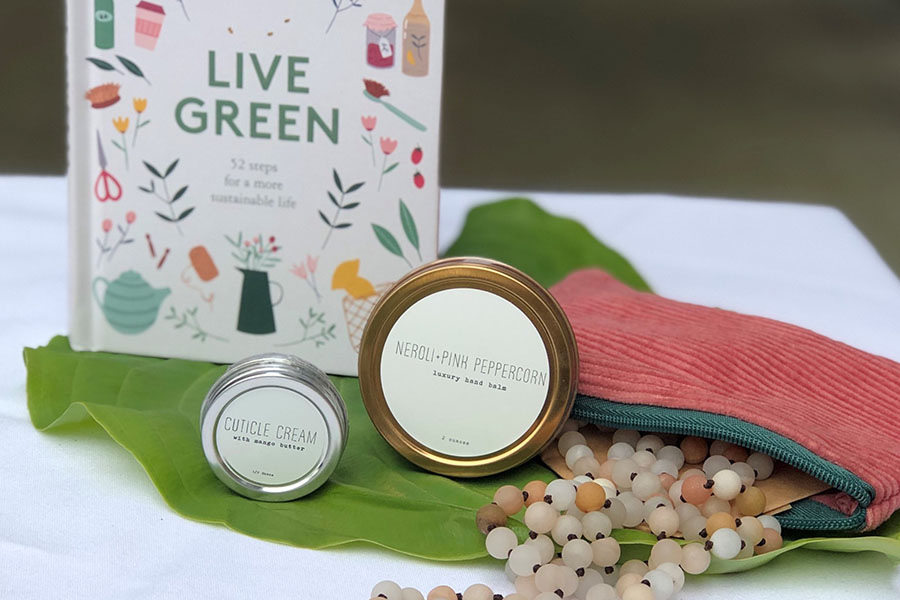 ---
BEACH DREAMS
If you can't bring Mom to the beach, bring the beach to Mom! This gift of an oversize sun hat, luxe Turkish beach towel, and After Sun Spray and Neroli Sea Salt Spray from Handmade LaConner will transport her to her favorite oasis.
$80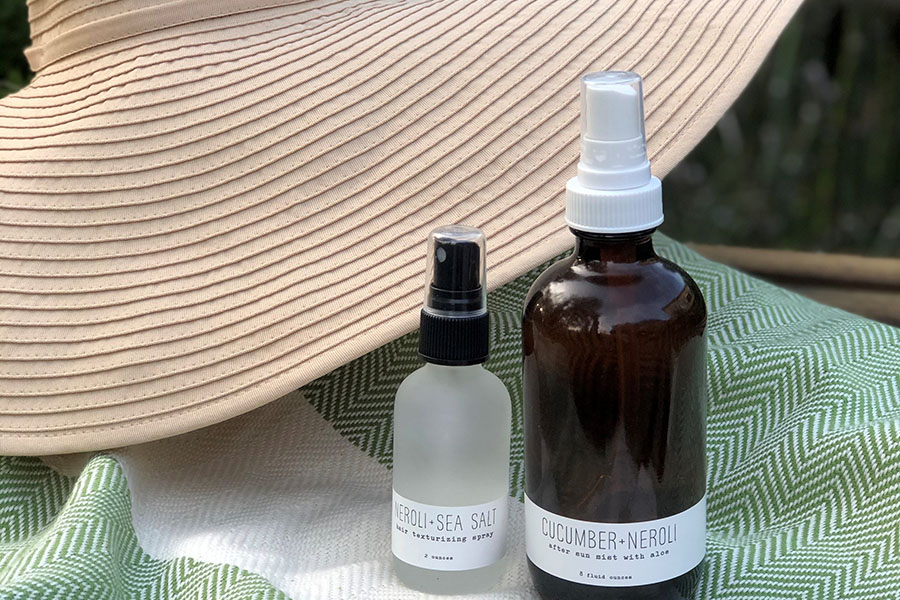 ---
CEDARBROOK FAVORITES
A carefully-curated selection of her favorite bath and body items from our friends at Cedarbrook Lavender Farm. Pamper her with a full-size bubble bath, massage oil, and body lotion with our softest cashmere scarf in blush, pistachio, or mint.
$65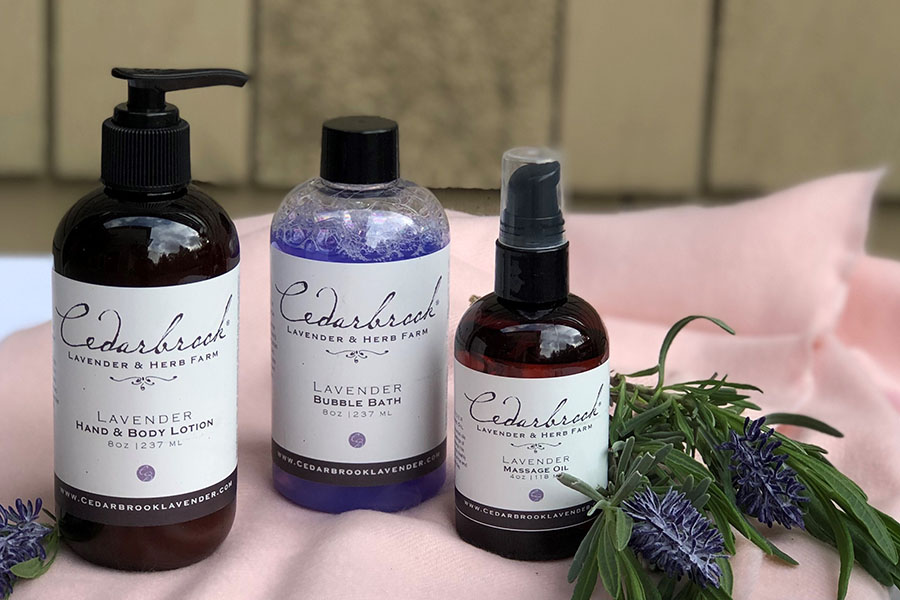 ---
CITRUS REFRESHER
Every mom knows the benefits of Vitamin C, and this gift set is full of it. Pamper her with Eminence Organic Skin Care's Citrus and Kale C+E Serum, made with all-natural ingredients which deliver a deep infusion of antioxidants. Paired with a sugared citrus soy candle and our best-selling bamboo charcoal
$140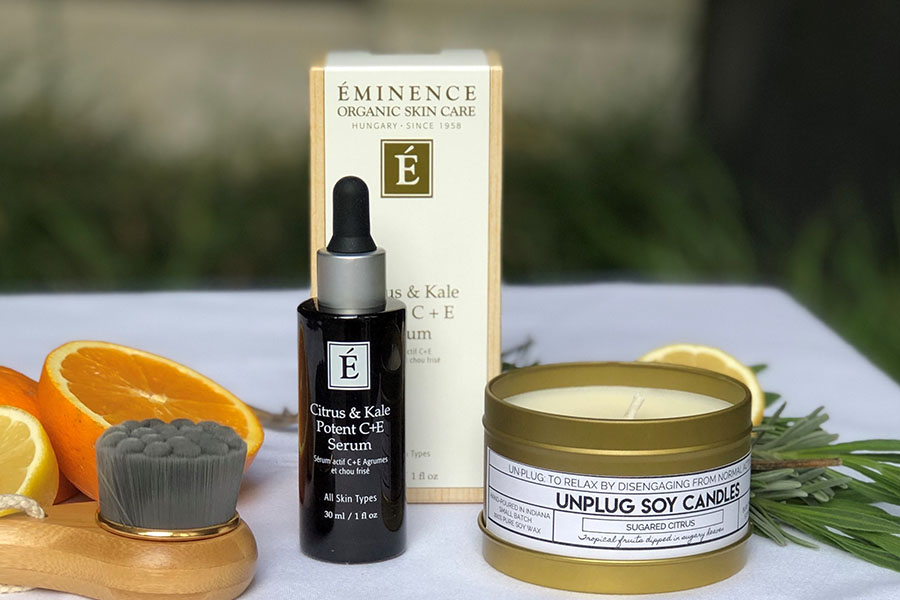 ---