There are your typical hotel amenities, and then there are those at Cedarbrook Lodge. We understand what it means to have high expectations, but that's just the place we start. We want our guests to experience something different, something memorable. So, from dining and spa services, to Living Rooms and recreation, you'll be immersed in an extraordinary atmosphere with a stunning backdrop, both inside and out at our Seattle airport hotel.
ARISE TO SOMETHING SPECIAL
Breakfast here is more than just your first meal of the day. Northwest-inspired, this morning fare is an iconic Cedarbrook experience included in every stay. In the comforts of Tamarack Hall, you'll enjoy delicious bakery items, hand-crafted dishes like eggs and smoked salmon, and fantastic coffee and tea as you gaze out into breathtaking landscapes. Northwest-inspired Guest Breakfast is offered on weekdays from 6:30am to 9:30am and weekends from 7:00am to 10:30am.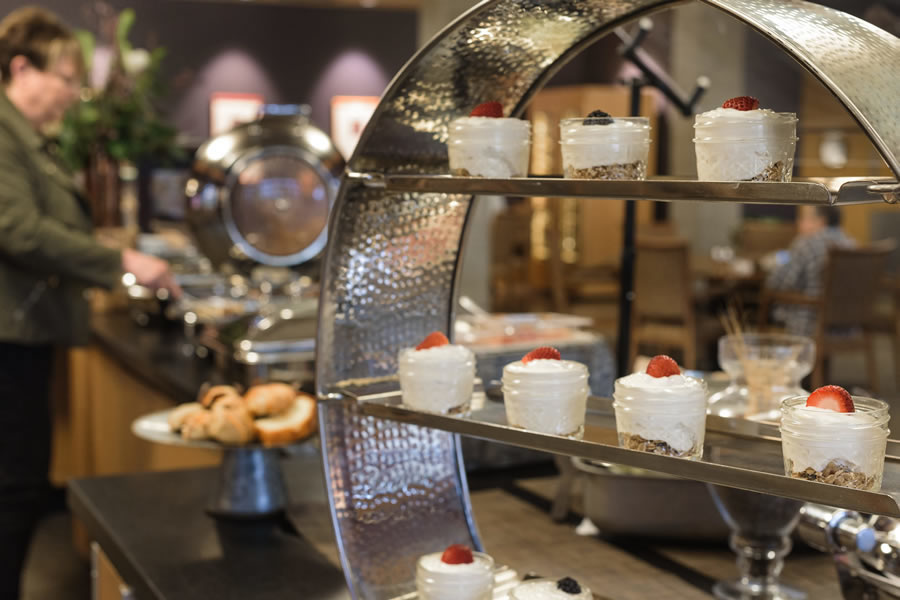 ---
COMMUNE IN COMFORT
Cedarbrook Lodge offers inviting, serene places to gather. Our Spruce, Dogwood, and Alder Living Rooms provide complimentary 24-hour refreshments and assorted snacks, including Haagen-Dazs, yogurt, fruit, and Cedarbrook's beloved malt balls. We also maintain a state-of-the-art water system that delivers still, sparkling, and hot water. You'll find that each 500+ square foot space is an ideal place for visiting and activities any time of the day. The vaulted ceiling, stone-encased fireplace, and original artwork create the perfect environment for watching TV, catching up on emails, or playing board games with the family.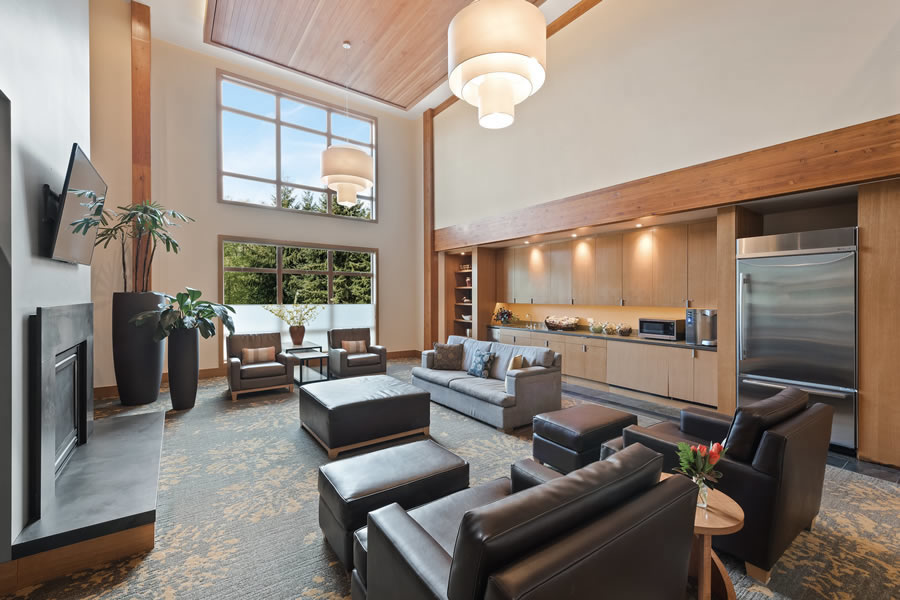 ---
RECHARGE, THEN REFINE
You should always find time to indulge yourself. The Spa at Cedarbrook Lodge was created for relaxation, rejuvenation, as well as inspiration. Here's where our distinction truly becomes apparent, as you can create a personal immersion bag of sea salt, enriched with fragrant herbal remedies. Our Bath Salt Blending Bar gives you the necessary elements for a blissful experience, and a soothing memento of your stay with us.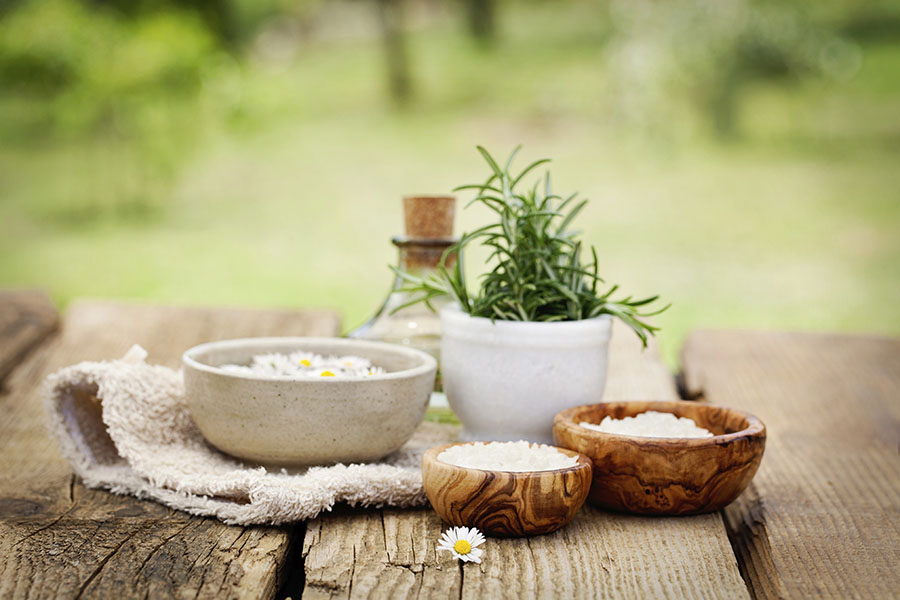 ---
EATING IS AN OCCASION
Fine fare is essential to your well-deserved retreat. If you choose to dine in-room, there's a range of hand-crafted menu items to choose from. However, for the complete Cedarbrook experience, we also recommend enjoying a few meals at the award-winning Copperleaf Restaurant and Copperleaf Bar & Terrace.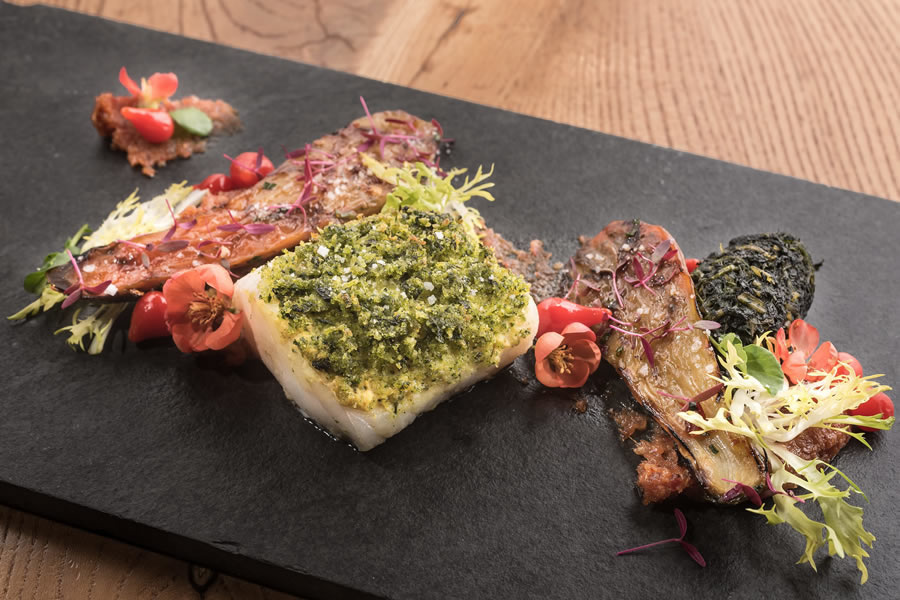 ---
YOU DON'T HAVE TO MISS A DAY
When working out is an essential part of your health routine, fitting it in while at Cedarbrook is simple. Staying active makes you feel good, so our Fitness Center is open 24 hours a day for your convenience. Whatever your regimen may be - weights, stationary bikes, treadmills - it's all here. You can also take advantage of the gorgeous outdoors and venture along our walking paths or organize a game of volleyball, horseshoes, or bocce ball - just to name a few activities.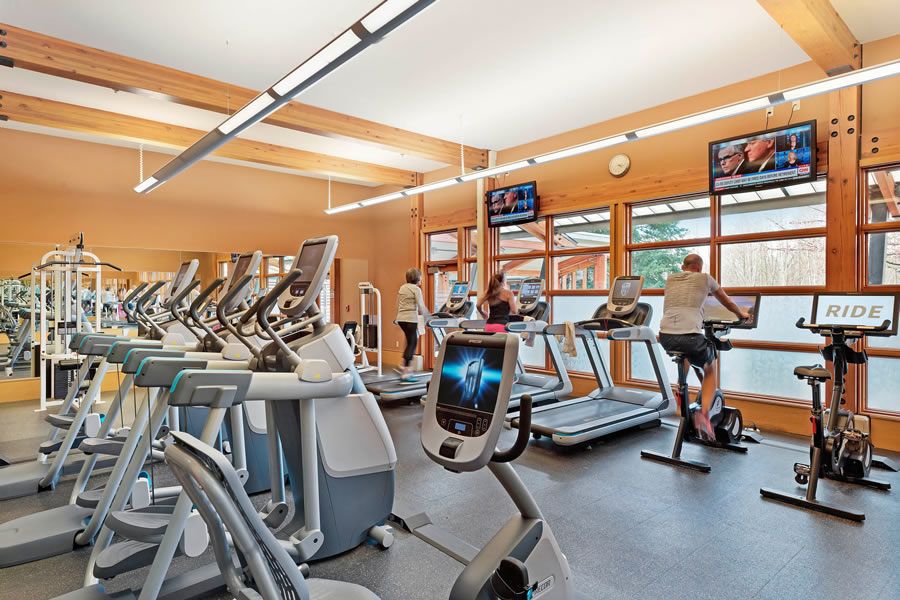 ---
GET ANYWHERE FAST
As easy it is to spend all your time at Cedarbrook, we're situated in the perfect place should you want to take an excursion or two. We offer complimentary shuttle service for our guests so you can quickly get to and from the Sea-Tac Airport for a convenient stay. Our shuttle not only goes to the airport, but also to and from Seattle Link light rail and the Tukwila Amtrak platform for quick, easy access to the city.
Cedarbrook Lodge offers 24/7 complimentary shuttle service for our guests traveling through Sea-Tac International Airport. To access the shuttle from Sea-Tac, please first gather all checked baggage upon arrival and follow signs to ground transportation. A courtesy phone is available at Island 1 or Island 3, and may be used to contact Cedarbrook Lodge and request a shuttle pick up. Guests may also call Cedarbrook Lodge via cell phone from Island 1 or Island 3. To do so, please dial 206.901.9268 and select option 2 for shuttle pick up.
To ensure a timely pick up, we ask that guests wait to call the shuttle until they have arrived at Island 1 or Island 3 with all belongings.