SUNDAY SUPPER WTH CHEF ADAM
Copperleaf Executive Chef Adam Stevenson is inviting you into his kitchen for our new live video series Sunday Supper with Chef Adam. Each week, Adam will feature a new recipe live on Instagram that you can replicate at home. If cooking isn't your thing, not to worry. Adam's Sunday Supper meals will be featured as the weekly special on our takeout menu, so you can order from the pro himself. To top it off, Chef will share his recommended wine pairing with each dish, which will be available for curbside pickup as well. Be sure to follow @cedarbrooklodge and @adamsthecook on Instagram to catch the show and see behind the scenes footage.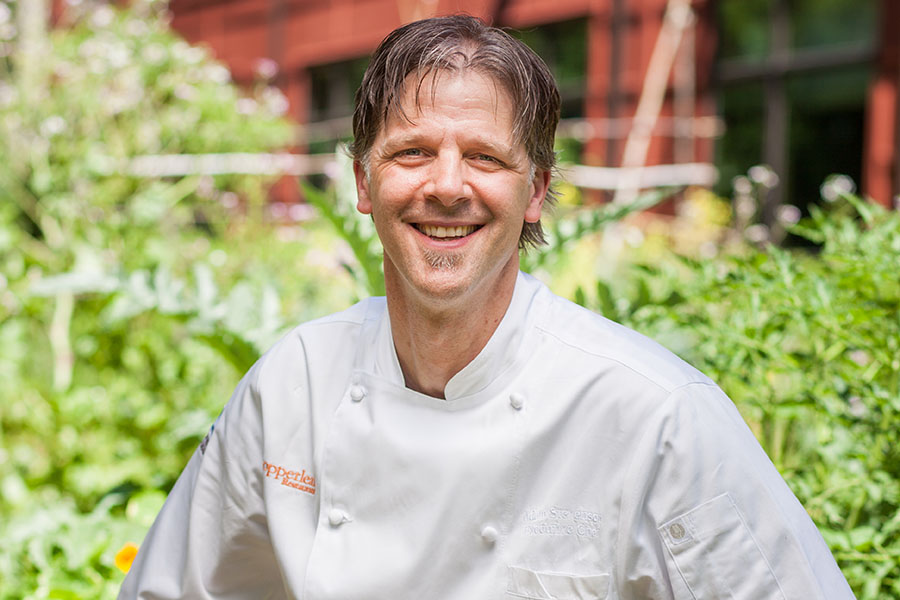 ---
RECIPE BOX
We'll be archiving all of Chef Adam's Sunday Supper recipes here, so you can try the recipe yourself and read up on helpful tips and tricks from the pro.
EPISODE ONE: SUNDAY, APRIL 5
Sautéed Prawns with Winter Squash and Pumpkin Seed Curry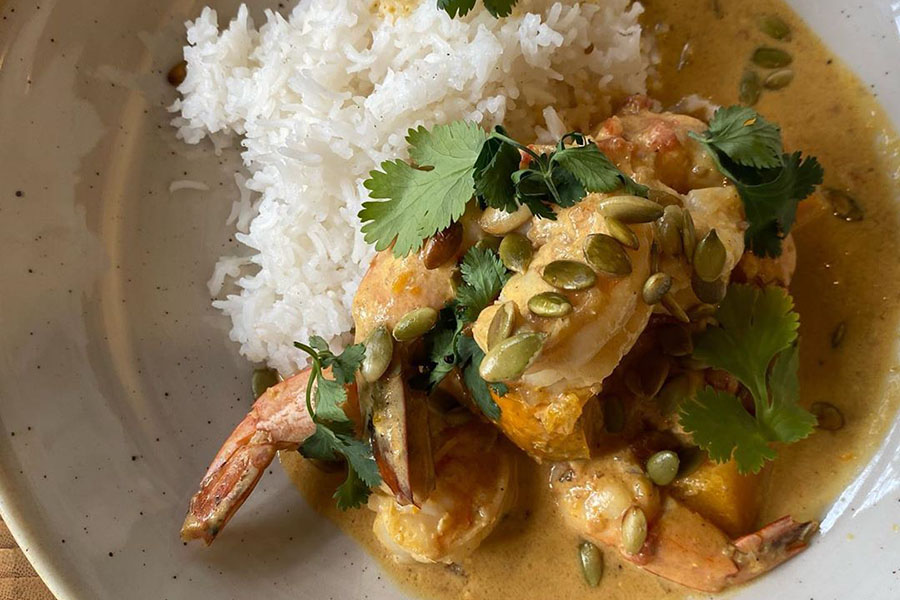 ---