Cedarbrook Lodge's food and beverage vision is centered around three pillars. First, culinary sustainability; second, the heart of the experience; and thirdly, inspiration, discovery and tradition. Our culinary team is passionate about and dedicated to sustainability and demonstrates this through partnerships with artisans and powerful affiliations and industry devotees.
At the helm, continuing the tradition of excellence and artisanship that our Seattle Southside restaurant has been known for over the years, is Executive Chef Adam Stevenson.
ADAM STEVENSON, EXECUTIVE CHEF
With more than 30 years of professional chef experience in some of the best hotels and resorts in the Pacific Northwest, Adam Stevenson brings an understanding of exceptional hospitality and a passion for cooking with fresh, local ingredients to the esteemed Copperleaf Restaurant at Cedarbrook Lodge. Originally from Albuquerque, New Mexico, Chef Stevenson grew up preparing family meals alongside his mother and grandmother before graduating from the Western Culinary Institute, an affiliate of Le Cordon Bleu.
Chef Stevenson's cooking philosophy is firmly rooted in the farm fresh flavors of the local Pacific Northwest bounty, with respect to seasonality and locally grown and foraged ingredients, including ones found in Cedarbrook Lodge's onsite gardens. His scratch cooking style and love of house-made ingredients celebrates Copperleaf Restaurant's commitment to sustainability and provides the perfect showcase for the fresh, local flavors guests of Copperleaf have come to expect.
Inspired by a genuine love of food and interest in artisan culinary techniques, he was also trained in the craft of cured meats and American charcuterie by Armandino Batali, founder of Salumi. With every meal, Chef Stevenson is mindful of Copperleaf Restaurant's mission: to deliver a quality experience, indicative of the Northwest region in every regard.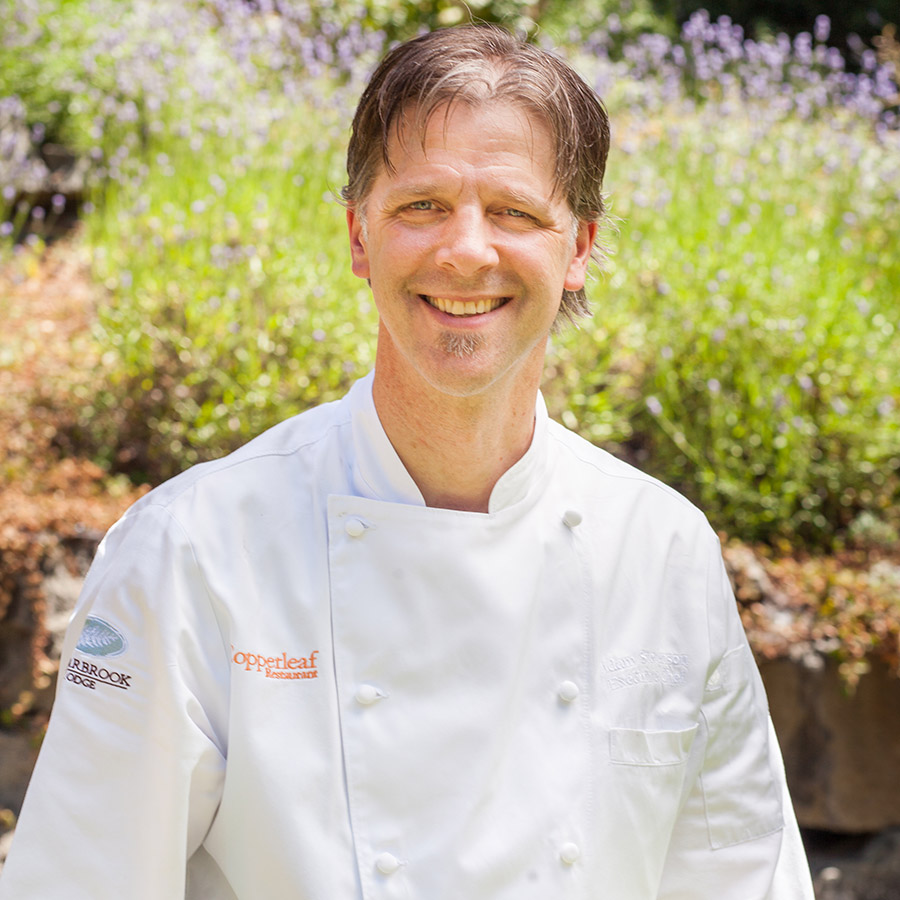 ---
DAVID MITCHELL, CHEF DE CUISINE
Chef David Mitchell brings to Cedarbrook Lodge a passion for culinary excellence and an emphasis on locally grown, sustainable ingredients. Over the past 15 years, he has been trained extensively in French cuisine while utilizing the bounty of the Pacific Northwest. He further developed this focus while in his most recent roles, where he worked side by side with Chef Thierry Rautureau as Chef de Cuisine of Seattle's Luc and Loulay Kitchen & Bar.
Originally from the East Bay area of California, David began his career in the kitchen at the Ritz-Carlton in San Francisco and also spent time at Aqua San Francisco and Fleur de Lys. He then became Chef de Cuisine at La Beau's Louisiana Kitchen, where he was immersed in Creole and Cajun cooking. He moved to the Pacific Northwest in 2005 when he began his role as Executive Sous Chef at Hotel Bellwether in Bellingham, Washington.
David is passionate about his role as a leader in the kitchen. His culinary inspiration is grounded in the synergistic relationship between farmers, the land, the kitchen, and ultimately, restaurant guests. David is an ardent advocate for Copperleaf's commitment to a true farm-to-table experience and believes that a fantastic meal is the result of strong relationships with local farmers and artisans. Transitioning from being a chef in sunny California to the cooler climate of Washington State sharpened David's appreciation of micro-seasons and ability to harmonize the elements of a dish in a simple way based on the local ingredients available.
When not cooking, David can be found playing with his rescue dog Kailani, or training for an upcoming ascent of Mt. Rainier.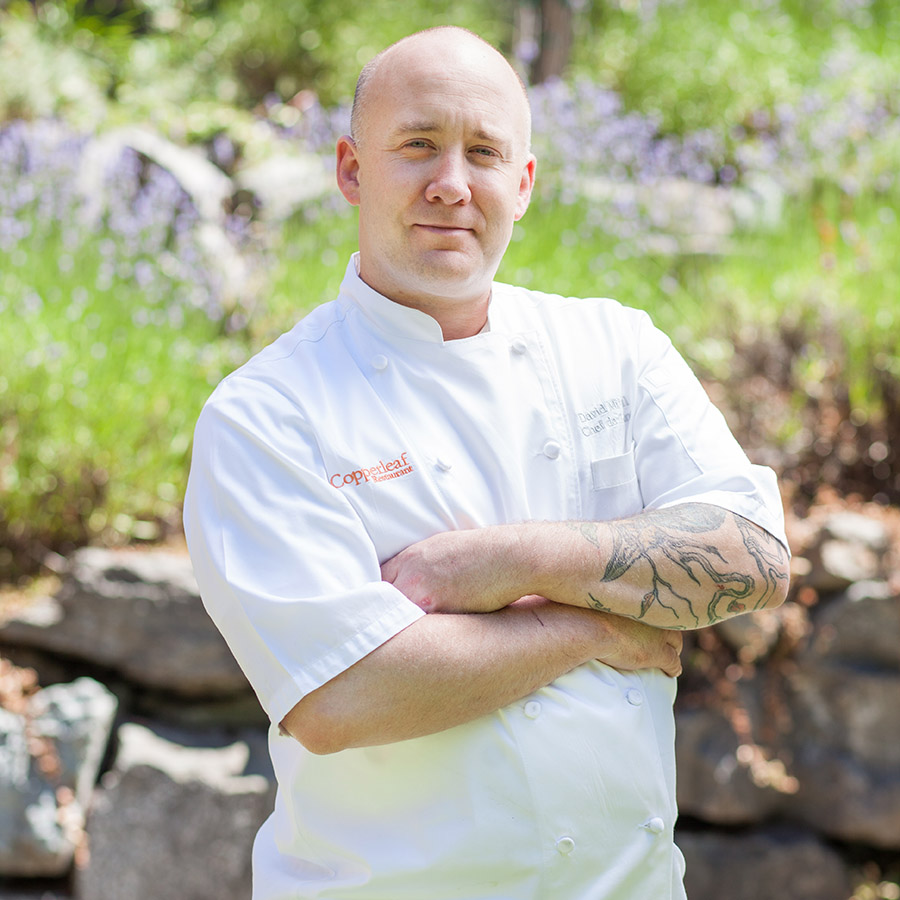 ---
DEAN SHIVERS, LEAD MIXOLOGIST
With nearly three decades of craft cocktail experience, Dean Shivers brings creativity and innovation to Copperleaf Restaurant and the renovated Copperleaf Bar & Terrace's beverage program. His career began in San Francisco at the beloved Zuni Café, followed by several other Bay Area favorites. After moving to the Northwest in 2007, Dean held roles behind the bar at many Tacoma and Seattle restaurants including Rione XIII and Pacific Grill before finding his home at Copperleaf. Dean finds inspiration in seasonal menu changes, fresh and unique flavors (including ingredients from the Cedarbrook garden and the Bar & Terrace's exclusive Starbucks® Nitro Cold Brew on draft), and exploring innovative techniques.