Rejuvenation From the Outside In
To schedule spa appointment(s), call 206.214.4159. Let your transformative journey begin now.
The bowl of smooth, shimmering petrified wood on the table is the first sign this will be no ordinary massage. These multicolored stones are some of nature's finest gifts of healing, making them an ideal tool during your spa treatment. Each piece of ancient, fossilized wood has been transformed by time, encompassing minerals that strengthen bones, relieve pain and restore energy.
Breathe slower as each heated smooth piece of petrified wood is is placed down your back or pressed against the soles of your feet, calming your nerves and warming your body. Your massage therapist will actively soothe aching muscles with petrified wood in hand for a deeper experience, combined with the familiar skin-to-skin techniques of traditional massage. Come discover the timeless energies of the earth, as petrified wood helps restore yours.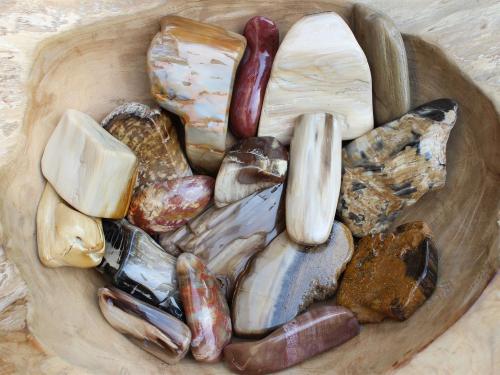 The specific healing qualities of petrified wood include:
Strengthening bones
Relieving back pain
Relieving hip pain
Relieving foot pain
Restoring physical energy
Calming nerves
Cedarbrook Lodge Petrified Wood Spa Treatments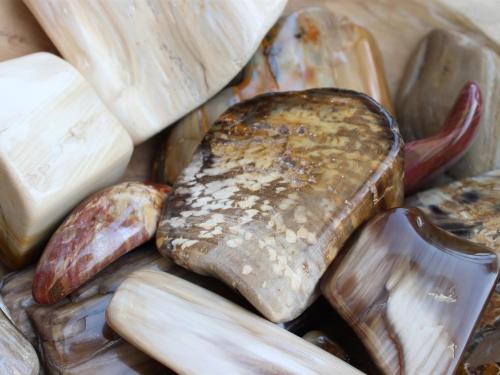 Heated Petrified Wood & Stone Massage: Smooth petrified wood and stone uses deep heat and the energy from ancient forests to soothe aching muscles and calm the nervous system.
50 Minute | $115
80 Minute | $155