Living Rooms
The Spruce, Dogwood and Alder Living Rooms serve as semi-private mini-lobbies or community gathering areas. Located on the main floor of each building, consider these places to informally mix, mingle, gather, relax and enjoy complimentary 24-hour refreshments during a hectic day's activities.
Each 500+ square foot residential oasis features a vaulted ceiling, stone-encased gas fireplace, wall of floor-to-ceiling working windows, original artwork, large flat screen stereo TV comfy sofa, and multiple lounge chairs with ottomans.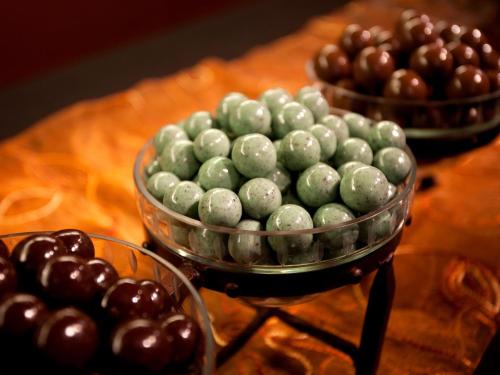 Among the complimentary refreshment items available daily are bottled waters, individual yogurts, string cheese, ice cream, a variety of Tim's Cascade Style potato chips and gourmet malted milk balls, a signature of Cedarbrook Lodge.
Need something new to read? Forget to download your next book before your flight? Our Living Rooms feature libraries where guests can choose books to borrow or keep.
Family board games are also available like Apples to Apples, Trivial Pursuit, Clue, Monopoly, Pictionary, Scrabble, Yahtzee, a variety of card games, cribbage, and chess.